The stakes of the new digital payment paths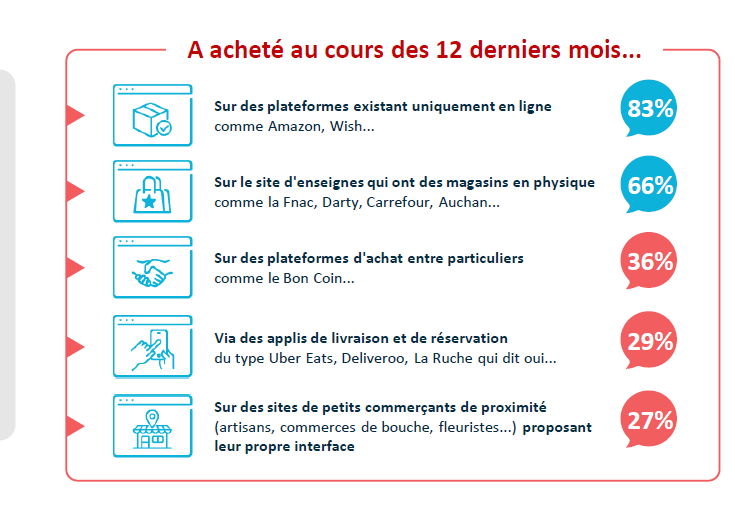 This increase will be even more rapid as the consumer will have at his disposal natively digital method of payment: e-wallets on cell phones (virtual wallets for his physical cards (passthrough wallet) or electronic purses (stagged wallet)), instant transfers, etc. They must also have been developed with a user centric approach, which aims at Peer-to-Peer, avoiding the use of intermediaries that can lead to digital paths that are not very user-friendly and can incur additional costs. The future pan-European EPI payment scheme is not mistaken, since the first stage of its development will be a Peer-to-Peer payment channel. The ultimate step in the evolution of these natively digital payments is digital currency. While Europe is procrastinating on its modalities for implementation within 5 years, while slowing down the arrival of private initiatives like Diem, CBDCs are already operational elsewhere, such as in the Bahamas or China, which has already entered this new era of all-digital payments.
These technological innovations for a user-centric digital payment process, accompanied or even encouraged by the regulatory framework (such as PSD2) and new market standards (such as Request to Pay), are leading to an upheaval in the ecosystem with the arrival of new innovative players (fintech, TPP) but also the rise to power of BigTech. The cell phone giants (Apple, Samsung, Huawei) control access to e-wallet and our electronic communications, to better ensure their own business model related to the sale of new equipment and commissions to services and/or transaction. As for the Net platforms (Google, Facebook…), they obey another market law: that of data.
As Pierre Lahbabi, Galitt's CEO, has already expressed, this takeover by certain American or Chinese BigTech companies is causing two major concerns:
First of all the protection of personal data for the citizen, because « payment reflects the whole life of an individual« ;
Also the international economic and geopolitical balance, because it is not « neutral in economic terms and in terms of sovereignty » either.
Europe is trying to respond to these challenges through regulation for a new European digital era.
For the protection of personal data: The future eprivacy regulation (a final version of which has just been sent to parliament for discussion and vote, after 4 years of many amendments) will be a cornerstone of the DPMR to protect the data and metadata of our electronic communications, as well as those processed by our electronic equipment.
For economic neutrality: The proposed Digital Market Act (DMA) regulation should make it possible to regulate online platforms for fairer and more competitive treatment. Some French MPs, who are in a great hurry to put an end to Apple Pay's hegemony on the iPhone and the restrictions on the use of NFC, would like to impose legislation in advance.
For sovereignty: The draft regulation on data governance and the draft ICT regulation of the financial ecosystem will be able to satisfy the constraint of resilient European infrastructures and information and communication technologies that protect fundamental European rights.
Nevertheless, that may not be enough… because the answer is also linked to massive user adoption. The two Chinese examples speak for themselves:
Alipay, which was created in 2003 by Alibaba as its payment platform for e-commerce purchases, has become a payment service in its own right and records 680 million transactions per day.
The newer WeChat Pay, based on the Super App model, is surpassing its master with 760 million payment transactions per day. Its ease of use is the reason for its very fast adoption: WeChat Pay is a simple add on seamlessly integrated into WeChat instant messaging.
China and the United States have taken radical decisions regarding these two mobile payment giants:
Before the end of his reign, Donald Trump signed an executive act to ban a dozen mobile applications on American territory, including Alipay and WeChat Pay, based on an argument of national security; although the economic argument of the stranglehold of these two Chinese giants was certainly not unrelated to this decision.
As for China, it has chosen to tighten the political grip on Alibaba and its founder Jack Ma, as well as to more strictly regulate Ant Group and Tencent, to regain control over the data and limit their monopoly power.
Could the Alipay and WeChat Pay models be duplicated in Europe?
Amazon's first online shopping platform currently provides payment services, but in a closed loop However, Amazon seems to be preparing the launch of a digital currency for emerging countries, which could be the beginning of a change in positioning. But that does not guarantee that it will do the same in Europe.
Facebook, the 1st European social network, does not hide its intentions in the payment. It has added e-commerce and payment functionalities to its WhatsApp instant messaging service. However the future of WhatsApp as a Super App seems to be questioned by European users themselves. WhatsApp, which wanted to force users to accept data sharing with Facebook by changing its terms of use in January 2021, had to back down in the face of the outcry. Many users thus turned to other end-to-end encrypted messaging solutions: Signal (a highly secure, open-source solution, financed solely by donations, potentially including US government funds) or Telegram (a secure solution financed by advertising, but whose independence from Russian power has not been proven).
In Europe, the adoption of a digital methods of payment, whether initiated by a technological player or a traditional payment player, will therefore have to
comply with European regulations protecting sovereignty, free competition and payment resilience in Europe ;
satisfy the dual needs of users with a European culture: firstly, confidence in a secure payment solution that protects their personal data; but also convenience and frictionless use, based on a user centric construction that can offer personalized services as an option and with consent.
To do so, a user-friendly and instant peer-to-peer payment could be supported by a European encrypted instant messaging application that meets the regulatory expectations of security and privacy by design (which could become, why not, a European Super App?). Instead of messaging solutions based on central servers such as Signal or Telegram, other alternative solutions are emerging:
Europeans, who have the expertise of secure ICT encryption solutions and PET (Privacy Enhanced Technologies) technologies, to seize all their opportunities to build new solutions competing with Chinese or American BigTech and user-friendly digital customer paths integrating payment functionality.