Payment acceptance – a double revolution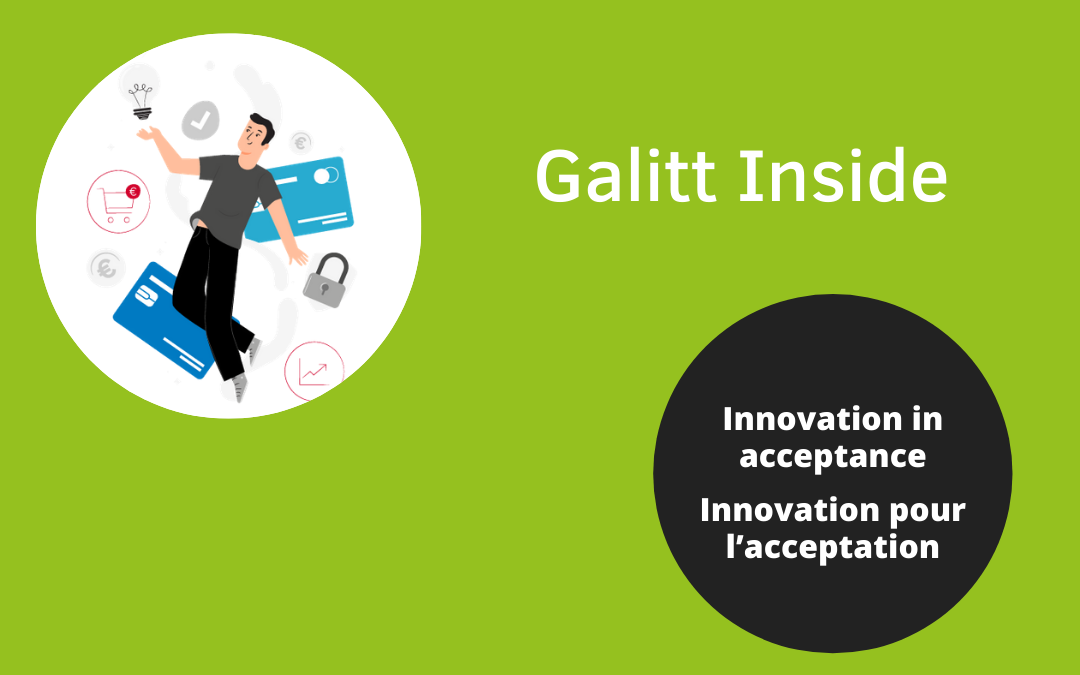 In physical retail, waiting at the checkout is one of the main irritants. To remedy this problem and with the development of mobile payment acquisition, innovation in the field of payment acceptance has focused on alternative, more fluid solutions. In addition, mobile retail experiences are becoming more democratic with the proliferation of in-line order taking, pop-up stores and corner stores and a greater need to optimize the retail space. The annual growth rate of mobile payment systems is estimated at +20% until 2024. A trend that has only accelerated since the health crisis.

mPOS mobile devices: The 1st revolution
An electronic payment terminal (also known as an EFTPOS terminal) is an electronic device capable of reading a bank card, recording a transaction, and communicating with a remote authentication server.
Historically, these terminals were very expensive and were only profitable after a certain level of transactions. Banks have democratized access to these terminals by offering merchants rental modalities with the billing of a maintenance service.
It is the technologies linked to telephony that have made Eftpos terminals truly mobile. The arrival of these payment terminals has allowed mobile professionals to accept credit card payments wherever they are: on markets, in a food truck, during trade shows…
With the GPRS standard, then 3G and 4G, data can be sent and received as long as you have a device with a SIM card. These technologies are no longer the prerogative of heavyweights such as Ingenico and Verifone. Low-cost players such as SumUp and myPOS have entered the market to allow a maximum of entrepreneurs and merchants to access mobility.
With no commitment or subscription, they are very economical to buy if you compare them to professional mobile POS. While the latter usually cost around 400 euros, you can buy one of these small boxes for less than 80 euros.
The commission on transactions, higher than that usually charged by banks, varies from 1% to 2.75, often with a sliding scale offer (as at iZettle).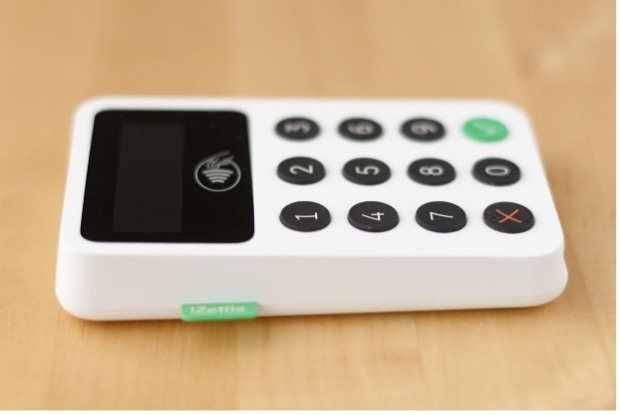 Version 2 of the iZettle reader, pioneer of smartphone terminals.
The innovation of contactless payment
In the field of electronic payment, the arrival of contactless payment was a small revolution, comparable to that of the smart card.
Contactless payment is made possible by the emergence of NFC (Near Field Communication) technology, itself derived from RFID technology, used in anti-theft devices. NFC technology allows the transmission of information to a device located at a maximum distance of 10 cm.
The payment acquisition by QR code to conquer Asia
In Asia, it is the mobile payment via QR code that has taken the lead. The QR code has conquered Asia because it requires almost no equipment: a smartphone, even a low-end one, is enough to make or receive this type of payment; merchants do not have to equip themselves with banking terminals. Alipay and WeChat account for almost all QR code payments: between them, they represent 90% of the Chinese market, while QR code payments account for more than 40% of total payments in China. In recent years, the development of facial recognition technologies has also allowed them to invest in a new technology called « Smile to Pay ».
They are also present in the rest of Asia, where the development of mobile payments is less advanced but still in high demand.
In Africa, for the moment, payment by phone is mainly based on SMS, but the progressive development of smartphones goes hand in hand with payment via QR code.
The problem with the QR code is the security: it is not secure enough and it is almost impossible to verify its authenticity with the naked eye, which opens the door to many frauds.
New in mobile payment acquisition
Mobile payment acquisition is already used by retailers who are looking for a smooth and satisfying customer experience. Payment players are redoubling their inventiveness to offer them innovative experiences. Scan and go, automatic checkouts, interactive kiosks and especially the famous cashierless stores inaugurated by Amazon in its Whole Foods store in the United States.
Many alternative solutions are being developed, but the seller often has to connect his tablet to a mPOS (mobile Point of Sale), which can sometimes lack simplicity. Especially since the connections are not always very stable.
At the end of 2020, Monext launched pilots with Visa and Mastercard on a solution where the customer pays by simply approaching their card to the seller's tablet or Android smartphone, or by typing their code on the screen for amounts over 50 euros.
MarketPay has also partnered with Samsung to develop a mobile payment system of this type based on the phone manufacturer's technology.
Such app-based technologies have the potential to eliminate the queue in retail stores where shoppers can pay sales staff presenting wearable Android devices, instead of having to wait at a checkout counter.
The transition from hardware to software
In the years 2014 and 2015 appeared principles of « Wallets » initially proposed by the two American giants Apple and Google (Apple Pay and Google Pay). These electronic wallets available via a mobile application allow the contactless payment via smartphone mentioned in the first part. After registering their banking information in the application, customers can pay for purchases using contactless technology by approaching the payment terminals with their cell phone. This payment is very similar to the classic contactless payment with the difference that it does not require a bank card and that its ceiling is higher.
Last year, Bloomberg revealed that Apple had acquired a Canadian start-up, Mobeewave, which can turn any phone into a contactless payment terminal without a box. Already strongly present in mobile payment (Apple Pay) with individuals, Apple sees the opportunity to gain even more ground in payments by now targeting merchants, to offer them tomorrow a transaction acquisition service « made in Apple ».
One of the perverse effects of the acceleration of technical progress is that companies do not know when to invest in the renovation of an outdated system that works for a new system that could itself quickly become obsolete. It is precisely this movement that is transforming the payments industry today, especially on the subject of acquiring. While old terminals have given way to lighter boxes in many small businesses, the phone and other mobile devices may soon replace them.