Plum, savings automation and stock market investments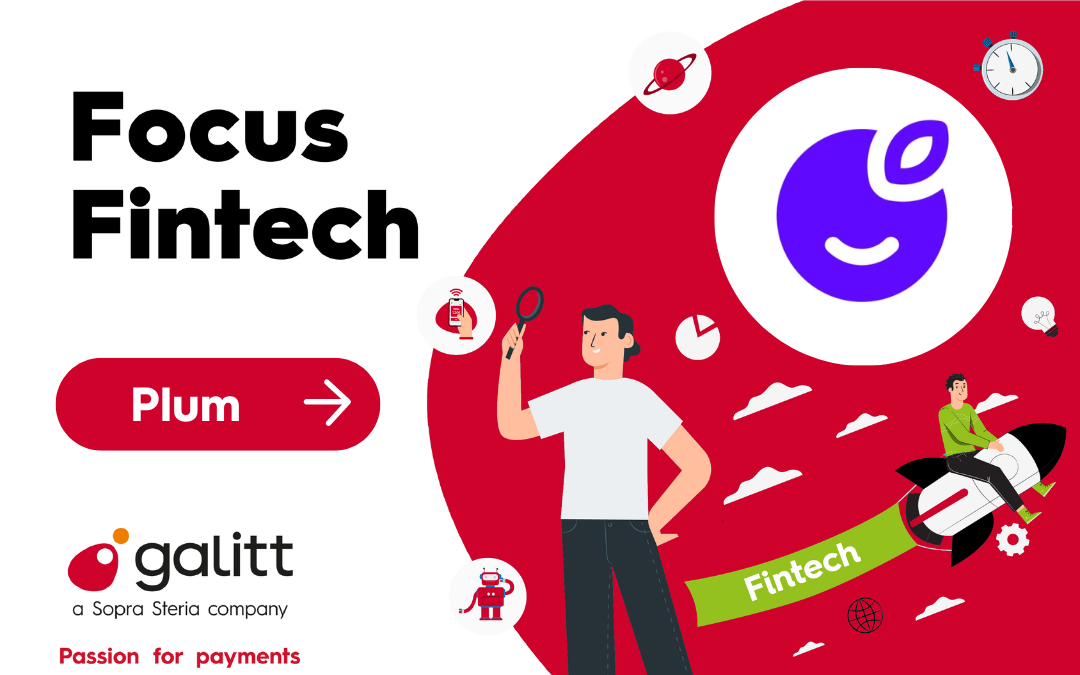 Plum is a London-based fintech that offers a financial companion to help with financial management. Indeed, thanks to its application, Plum allows you to automate and streamline the management of your finances.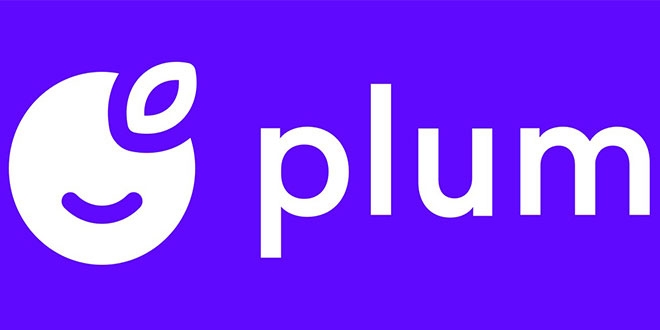 Automatic savings and stock market investments
Unlike other neo-banks, the British fintech is focused on two financial services. Plum has targeted what it wants to offer and is therefore focusing on an automatic savings tool and a stock market investment place directly integrated into a mobile application.
Regarding automatic savings, the procedure is very simple. The first step is to connect your bank to Plum, allowing the fintech to analyze your daily expenses and income. Following this calculation, the tool will guide you on the relevant amount to save and will take care of the automatic withdrawals if the customer wishes so.
The user will be able to choose his saving methods. Plum offers several: the automatic one, which lets the algorithm decide and allows for example to save on payday or on rainy days. Overall, the application encourages you to take care of your savings with practical and/or fun options.
The "pockets" allow users to create goals to achieve. For example, they can create a "Vacation in Italy" pocket into which they will decide to inject a part of their savings in an automated way. This is another way to make saving more personal and visually impactful, with a goal that the user can follow in real time on the application. This service is available in the €2/month paid version of Plum.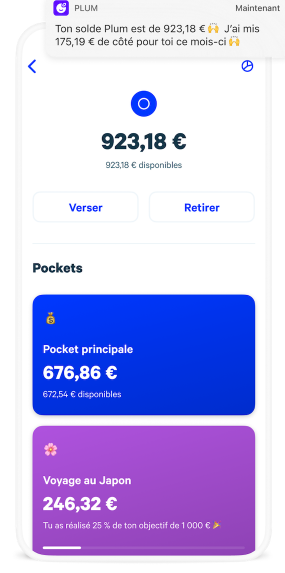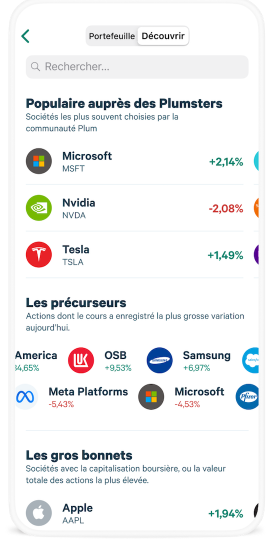 Plum's second main service is stock market investing. We already talked about fintechs offering this kind of service in our article about Primarybid. Plum has its own proposal on the subject.
From just one Euro and via the app, Plum users will be able to invest in over 500 companies. These companies include big names like Tesla, Amazon, Microsoft and other giants.
The minimum amount of 1 euro is a clear appeal to customers who are interested in investing in the stock market, but have not yet taken the step of investing. These low amounts encourage many users to take the plunge.
Note: the user can decide at any time to withdraw money that he/she had placed in a pocket or other savings. Plum offers two formulas: one free and one pro for 2€/month, which gives access to additional services.
News and perspectives for Plum
Founded in 2016, Plum has experienced a steady progression over the years. With regular fundraisings (but never more than 10 million pounds). Plum is gradually moving towards European status.
Originally operating in the United Kingdom, the fintech's ambitions are naturally focused on the international market, after having established a sustainable position in its home country. In December 2020, Plum launched in France by signing partnerships with the largest French banks such as Crédit Agricole, BNP Paribas, Caisse d'épargne, Société Générale and Crédit Mutuel. French users can therefore link their bank account to the application and take advantage of the services of the London-based fintech.
A year later, Plum enters the Spanish market, before launching in July 2022 its services in Belgium and partnerships with 9 local banks.
The evolving British company has recently launched a new service, a Plum bank card. Users will be able to load their Plum card from their bank account or from their pockets and will be able to use it in stores and restaurants that accept Visa.
Plum is following the logical path of successful fintechs: establishing itself in its own country and then going on to convince European and international users. With its recent arrival in Belgium and its already established presence in Europe, Plum continues to grow and expand its user base, which already stands at nearly 1.5 million in Europe.