Viabill and its Buy Now Pay Later solution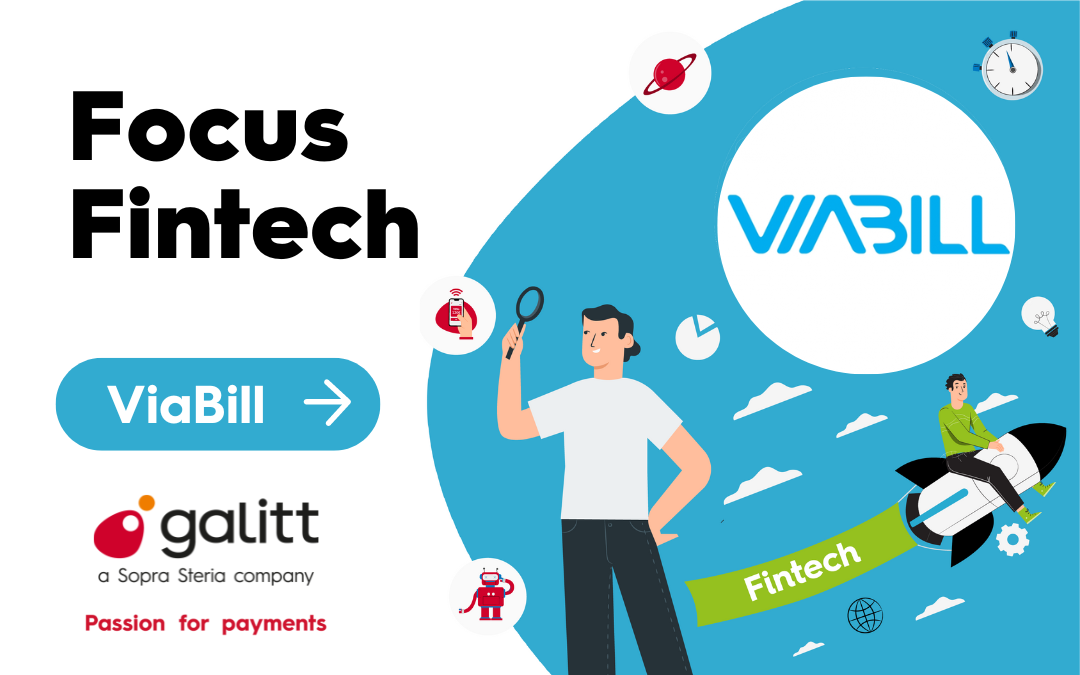 Viabill is a Danish fintech founded in 2014 that aims to offer a complete BNPL solution. We have already had the opportunity to talk about this type of installment payment, which Viabill intends to offer to as many customers as possible.

An easy to integrate Buy Now Pay Later system
The principle of BNPL is indeed taking a real place in the family of payment methods. It provides an alternative to deferred payments and allows users to make a purchase that they can pay for in several installments.
For retailers, Viabill's tool integrates with different e-commerce platforms such as Shopify, Prestashop or Magento to name a few. Once integrated into the merchant's system, it will allow them to offer a new payment option to their customers during checkout.
From the first observations of the BNPL effect, several positive data for merchants have emerged. The average basket of a BNPL transaction is on average 33% higher than a traditional basket. This facilitates the conversion of sales, which will be paid in full to the merchant at the time of transaction confirmation.
This is one of the main advantages of BNPL for merchants: they offer an attractive payment method in several installments for their customers, while benefiting from the funds at the time of the sale, without waiting for the payment deadlines.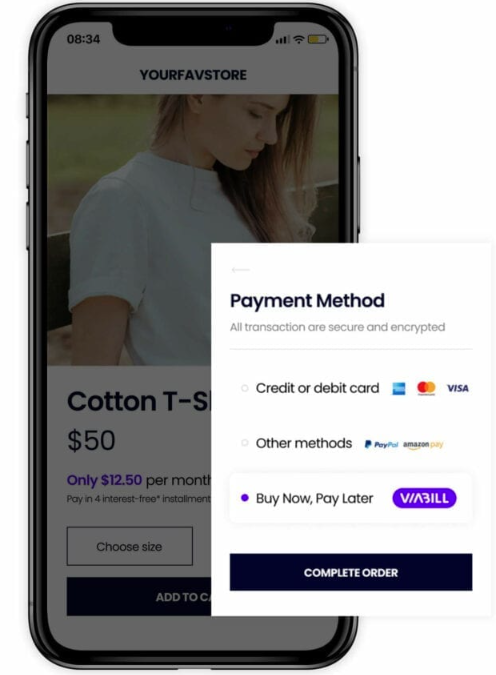 The BNPL brings real flexibility to consumers, who are more likely to make a purchase. The fact that they can purchase a good without having to pay the full amount at once naturally encourages them to make the move.
Access to VIabill's service is easy for them. If a customer makes a purchase from a fintech partner, he will have the possibility to select the BNPL by Viabill at the checkout. After a short registration to be approved, he will be able to benefit from Viabill's offer.
Payment will be made in 4 instances, the first of which must be paid at the time of purchase confirmation. The fintech integrates in its services a complete dashboard allowing users to monitor their payment deadlines, and to have a clear vision on what they owe.
A huge fundraising to address the physical retail market
Viabill's service, like all BNPL's solutions, was originally designed for online transactions on e-commerce sites. One of the challenges that the Danish fintech wants to meet is to offer it easily for in-store purchases as well.
After realizing that many of their customers were still shopping offline, Viabill naturally wanted to adapt their solution. In February 2022, it therefore raised a massive €120 million to address this need for BNPL in physical stores.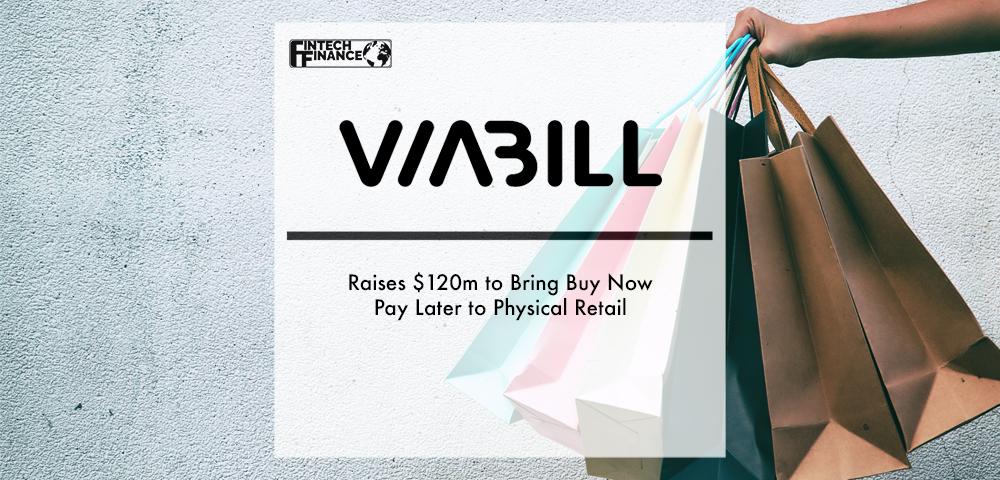 Via the fintech's dedicated mobile application, customers will be able to find out in real time at the time of payment whether they are authorized to access the service. If they are granted access, a virtual bank card will be created on the spot, which they can transfer to their wallet (Apple Pay, Google Pay or others…) and use to make the payment.
Tested on nearly 11,000 consumers over a period of 4 months, the service has very satisfactory results. According to Viabill, the frequency of purchases has tripled for customers who have access to these virtual cards.
Buy Now Pay Later is making its way into the deferred payment industry. Advantageous for the retailer who will have access to funds at the time of purchase, it also convinces customers who are reluctant to make a purchase due to lack of finances now.