Luko, the insurance that donates to associations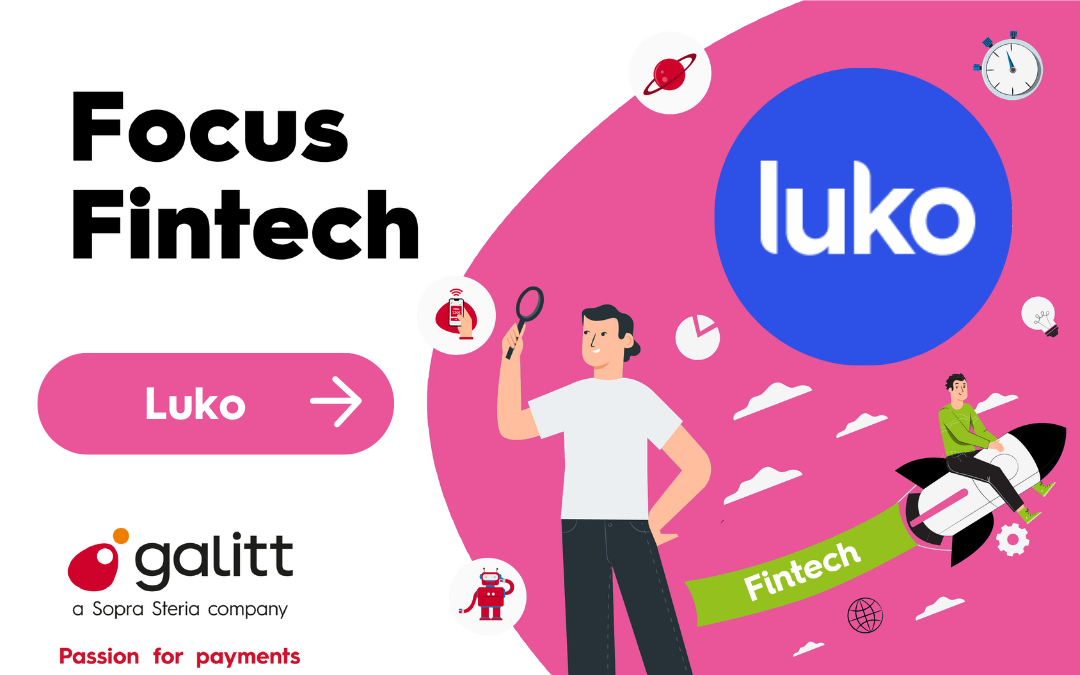 Luko is a French fintech that offers various insurance products to its customers. Its entirely digital side and its "Giveback" principle have convinced more than 400,000 users in only 6 years of existence.
Classic insurance in an innovative model
Luko's insurance products cover the most common insurance needs. They are designed for individuals who are looking for a new, quick and easy way to get insurance. Luko's products include
A home insurance, divided into two coverages. The first one is the minimum legal coverage, taking into account fire, water damage and natural disasters. The second is the extended coverage, which also takes into account cases of vandalism, theft or locksmith repairs.
A second home insurance, which keeps the same principles as the home insurance mentioned above. It even allows the user to choose specialized options such as hot tub insurance, valuables insurance and outdoor amenities insurance.
School and extra-curricular insurance, which allows parents to cover their children when they are not with them. This insurance takes into account possible problems encountered by children during their time at school. Whether it is during a sports class, extracurricular activities or even summer camps, the children of the clients of this insurance will be well covered.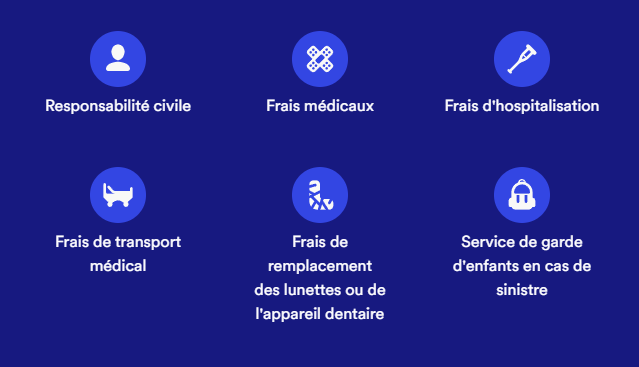 Luko even goes so far as to offer insurance for electric scooters, or insurance specifically designed for condominiums and the common areas of a building.  So far, there is nothing very extravagant about the services offered by the French fintech.
However, it has managed to differentiate itself from the competition in several ways. First of all, Luko is a 100% digital insurance company, which means that it does not have any physical branches where it offers its products. Well aware of the efficiency of digital tools nowadays, it manages to capture customers while reducing its costs by not having physical agencies to maintain.
This is one of the reasons for the fintech's low insurance access costs. According to its own figures, it is on average 15% cheaper than its competitors. Luko promises to reimburse its customers twice as fast as the average, thanks to its video expertise tools. Finally, the subscription with the fintech is done very quickly thanks to clear and transparent forms that can be filled digitally.
The element that makes Luko stand out is the way the fintech handles the flow of money. Traditionally in the insurance world, insurers take contributions from a group of people, which will be used when paying out a claim.
In order to have a margin, these insurers take out a slightly higher amount than the initial forecast, in order to compensate for the randomness of the claims suffered by their clients. This margin of safety will, however, create a surplus of money in the event that the loss ratio is lower than the forecast.
This remaining money is usually reinvested by insurers in the markets to increase their revenues. Luko stands out in this respect by using these revenues in three main ways:
30% of this amount is used to improve Luko's technologies, expand their teams and overall grow as a company.
70% of the sum will be available to reimburse the victims. Luko guarantees this reimbursement through its relationship with its insurers. Even in the event of a bad year, Luko will always be able to cover its customers.

Finally, the amount of surplus we mentioned earlier will be donated to associations chosen by the client. She does not keep this surplus for personal profit.
Thus, a Luko user will be asked to choose an association as soon as he/she joins the fintech's services. They will be able to change it later if they wish. This principle is at the heart of Luko's values, allowing it to attract committed customers who will see the opportunity to easily insure themselves while indirectly supporting an association.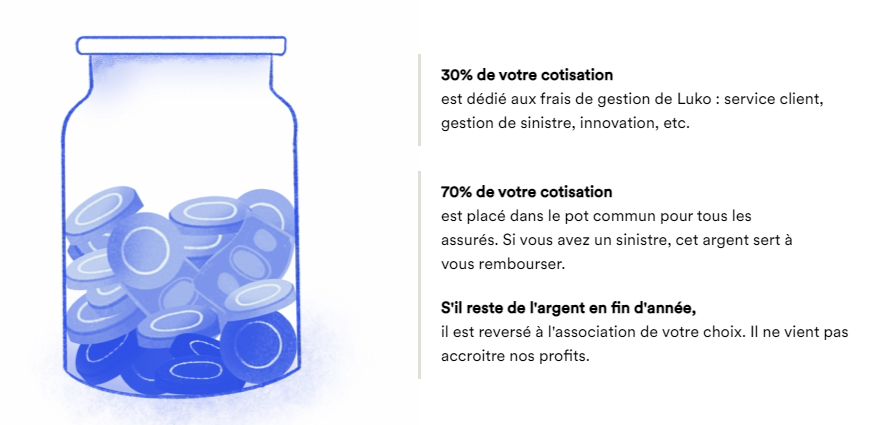 In 2021, the Giveback enabled 102,000€ to be given to 4 partner associations. The following year, €126,688 were redistributed to 6 European associations. If the fintech continues to grow, these amounts could be higher and higher and benefit more and more associations.
Luko has so far succeeded in the two main challenges it set itself: to offer a new generation of insurance that is low cost and easy to access, and to find a way to reinvest any surpluses from the insurance system into the community.